Yoga Center of Santa Rosa is the oldest yoga center in Sonoma County, since 1987
420 Mendocino Ave | entrance on Riley Street between 5th and 7th Streets
Contact: email Pam  | 707-537-1949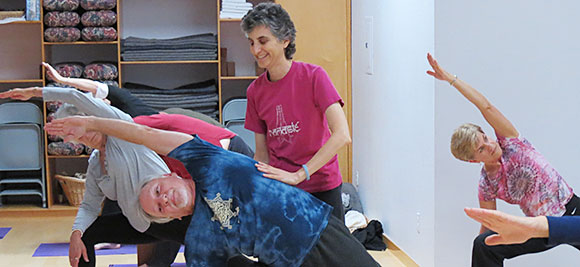 Yoga in the Iyengar tradition, promoting strength, flexibility, stamina, and relaxation of body and mind.
Welcome!
Enjoy learning yoga in a friendly and caring environment. Yoga instructor Pam Field offers private and group classes at various levels to insure that her students feel challenged yet comfortable and safe. Group classes are limited to allow Pam to give each student individual attention.
The spacious, airy studio is equipped with all the yoga props you will need during class.